Your temporary home away from home
Welcoming
From the lush flower boxes and meticulously kept property to the spotless rooms, you will experience the incomparable level of care that owners Jeff and Randa Harman take to ensure your stay is truly a pleasant one. As a guest at The Stevens Motel, you are just minutes away from Penn State attractions. You'll enjoy a fun, professional atmosphere, a convenient location, and, of course, personal attention from the owners who are on site daily.
Affordable
If you're looking for a cozy, comfortable stay in State College at an affordable price, look no further than The Stevens Motel. We pride ourselves in offering the most competitive rates in town. Special seasonal rates are available as well!
Personal
Owners Jeff & Randa Harman along with their friendly staff go above and beyond to make your stay in Happy Valley as carefree, relaxing, and pleasurable as possible. They love getting to know their guests, so feel free to strike up a conversation with them! And if you're a Philly sports fan, then by ALL means mention it! You'll be loved forever!
Who we are
Since 1964, The Stevens Motel has been an iconic part of the State College community as well as the Harman Family. Only three years after the cozy motel was built in it's prime location on North Atherton Street, the Harman Family took over operation and made it their own. In 1990, The Stevens Motel was handed down to Jeff Harman, who had grown up there. He now owns and operates the business with his wife, Randa. For almost 50 years, members of the Harman family have gone out of their way to provide the most affordable and friendly lodging experience in State College. Stay at The Stevens Motel, and you'll be part of the family too!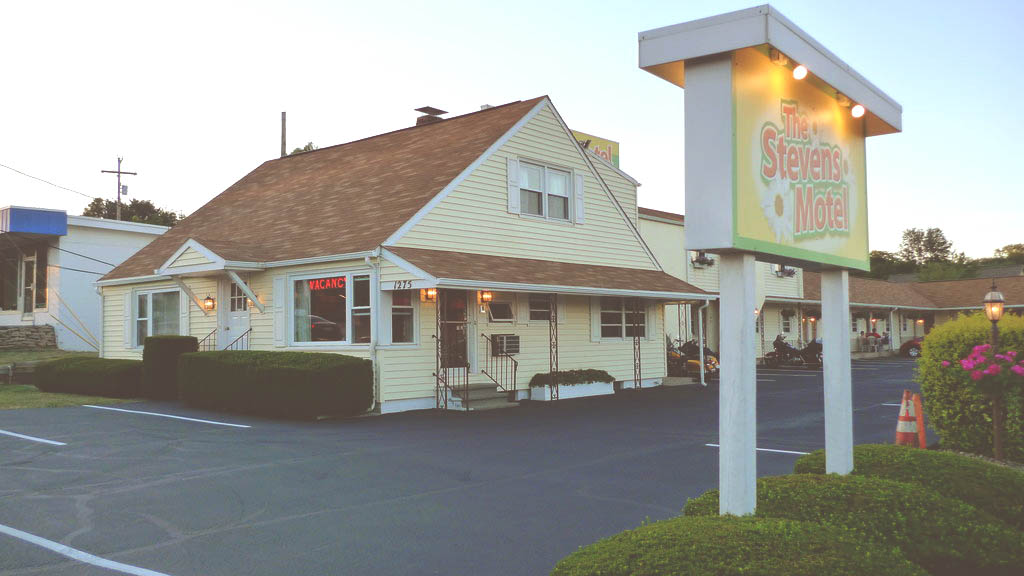 When we arrived, we asked about availability of a bigger room to accommodate more people. The man at the front offered us a bigger room at no additional cost. WOW! That was very kind, and will not be forgotten. Behind us to check in was also a man who says he has stayed here every game weekend for many many years. The guy at the front desk knew him by name. Return customers show it is a good place!
The Steven's Motel is a great place, with great prices! It is also a great atmosphere and is close to just about anything you might need, while being away from home! Right next door, there is a great little restaurant, called The Greek, which as you would expect from the name, has really great Greek food! Overall, I had a great experience at the Steven's Motel and would definitely recommend this place to anyone looking for a place to stay while in the State College area!
My wife and I came up to visit our daughter at Penn State and we're recommended to the Stevens Motel. The room was very clean and the staff was amazing to deal with. I would highly recommend anyone visiting up at Penn State and looking for a bit less expensive than the typical room prices would find the Motel very satisfactory!!